UNCOMPROMISING QUALITY IN BUILD AND DESIGN. CONSERVATIVE PART RATINGS AND CIRCUIT DESIGN.
TRANSLATES INTO EFFORTLESS, UNDER-STRESSED OPERATION, EXTENDED TUBE LIFE AND LONG-TERM AMPLIFIER RELIABILITY.
AN OBSOLESCENCE-PROOF PIECE OF AUDIO EQUIPMENT, A TIMELESS DESIGN BUILT TO LAST A LIFETIME.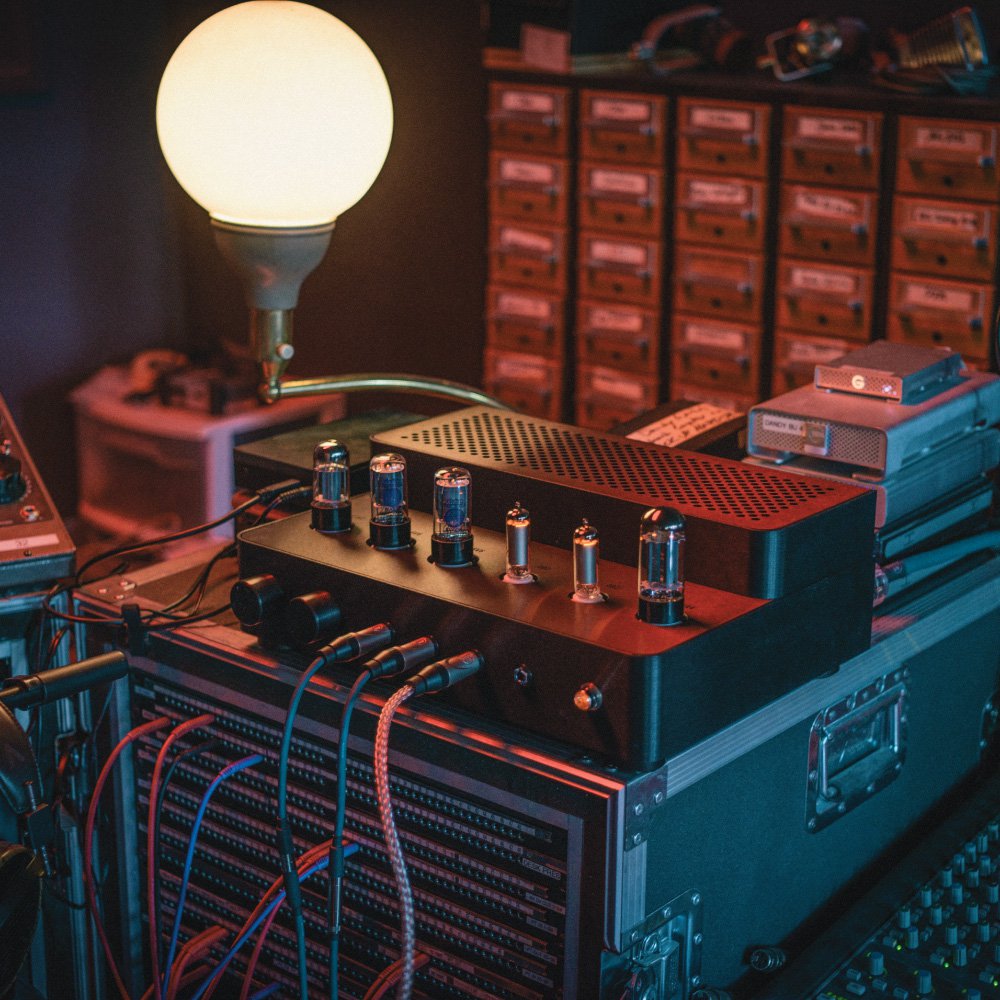 CLASS-A SINGLE-ENDED TRIODE (SET) CIRCUIT DESIGN WITH ZERO-FEEDBACK AND 100% TUBE AMPLIFICATION.
DESIGNED FOR RESOLUTION OF FINE MUSICAL DETAILS, EXPANSIVE SOUNDSTAGE PRESENTATION, AND LUSH TONAL QUALITY.
ONLY VACUUM TUBES WITH ESTABLISHED REPUTATIONS FOR SONIC VIRTUE ARE IN THIS DESIGN.
SELECTING TUBES THAT ARE NOW AND WILL CONTINUE TO BE AVAILABLE IN THE GLOBAL AUDIO MARKETPLACE.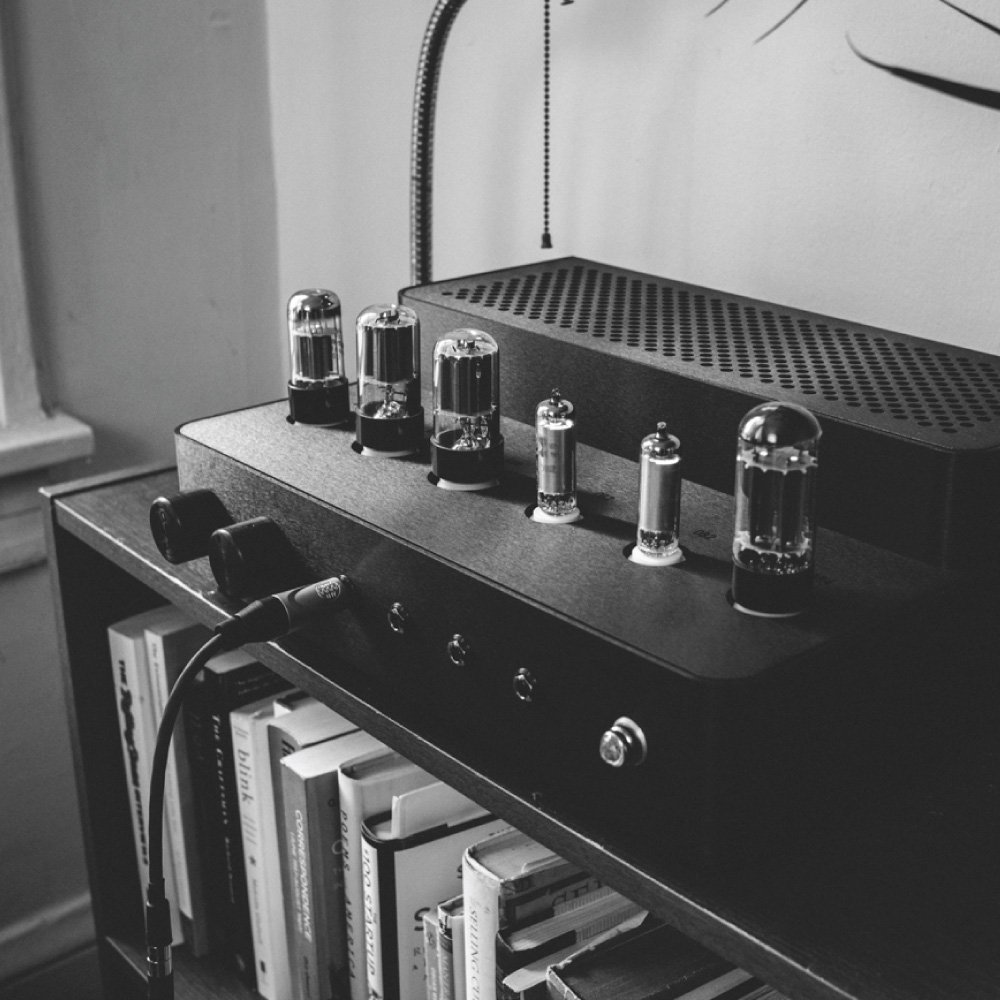 THE POWER SUPPLY IS A "VIRTUAL DUAL MONO BLOCK" DESIGN.
FEATURING VACUUM TUBE RECTIFICATION.
FILTERING FOR THE LEFT AND RIGHT INPUT STAGES, INCLUDING TWO GLOW DISCHARGE REGULATOR TUBES.
AND SEPARATE MULTI-STAGE FILTERING FOR EACH LEFT AND RIGHT CHANNEL OUTPUT TUBE.
A PROPRIETARY OUTPUT STAGE ACCOMMODATES A WIDE RANGE OF HEADPHONE IMPEDANCE FROM 8 TO 600-OHMS, WITH EASE.
THE STUDIO SIX DRIVES MANY PAIRS OF HEADPHONES WITH NO SACRIFICE TO FIDELITY.
THE IDEAL AMP FOR SHARED LISTENING SESSIONS.